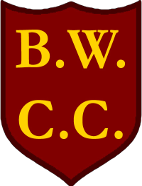 Ballinger Waggoners Cricket Club
2020 Summer Cricket Courses
Bookings for this year's courses are now being taken.
The courses are running from 20th July to 10th August inclusive.
They run from 10.00am - 3.00pm each day
The cost is £90 for the week or £30 per day.
This year has been unusual for obvious reasons and we have had to restrict the numbers we can take to 20 per day. When the course were first opened up you could only express and interest but those that did that have now received the dates they wanted.
There are a few places avialable each week so if you would like your child to attend one of the weeks then please complete the Booking Form. You will be contacted to let you know your application has been received and whether your child has a place or is on the waiting list.
We dislike using using a waiting list but the logistics of what we're trying to do make it the only way we can run the courses.
If you need more information please contact Nigel Kerry